"That said – it's finally coming. And I'm a-gonna kiss and tell a bit."
This, said the flirt.
Okay. That album I told you about? The "expansive record documenting said disease and decline"?
It's called Clutching At Straws. It's done, and ready for your ears (ample fair warning, ears).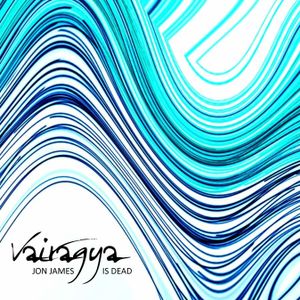 But if Clutching At Straws is all about the desperate ache of vanishing attachments, then something else quite different started happening after I was done recording it.
That something else is called Vairagya, and – yep – it's the album that's going to drop first. First as in, like, soon. December 8, 2018.
Perhaps you've read something about "surprise and delight" as an approach to marketing engagement. Please understand the very notion of music marketing tends to make me queasy and uneasy. So don't go thinking I'm here to proselytize the wonders of free enterprise (if you need proof, remind yourself I'm the mastermind who just named his impending project after an imaginary dead guy).
Even so, something emerged for me this year that was pretty surprising and delightful.
Also? Completely unexpected.
From the silence of inexorable solitude sprang a collection of noisy songs. Electronic songs. 100% instrumentals, no less. Loops and blips and broken beats and such.
In case you missed it, the key takeaway here is – I don't know a damn thing about electronic music.
So, I certainly didn't see this coming. Musically speaking, I identify with playing a handful of different instruments; some of them, even, with some level of relative proficiency. Too, I have a certain love affair with lyrical meditations.
Where I'm going with all this: recording these songs was an absolute joy. I had no preconceived notion what any of it might sound like. The experience of discovery and witnessing it blossom had me feeling like a kid again.
Being super-green surrounding electronica in general – much less all the different genres – I have very few points of reference from which I can even speak about it. In the coming days, though, I will try. And perhaps you will have some feedback, too. Which I would gladly invite. I'd even say, "try to be nice." But I know how this social media thing can tend to work nowadays.
In any event, why Vairagya? (No, not Viagra.) Fellow yogis might know it has to do with not being attached to outcomes. And if Clutching At Straws is all about the pain of having to let go of certain things, Vairagya is about the joy of letting it all go. Everything. And then, throwing back in everything but the kitchen sink.
Aside: I said I'd talk about the Brothers Wilson. These fellows being Matt & Dan. When I was in college (and speaking of enigmatic marketing challenges), I'd follow Trip Shakespeare around like a lost puppy dog. Matt, I always thought, was wicked smart. I loved his wordplay and think their first two records were probably the primary incentive for me to begin toying with lyrics of my own. Sorry, though, Matt – no lyrics on Vairagya. Dan, I used to have dreams about. In one of them, I stumbled into him while we were both buying rakes at the hardware store. What this has to do with anything, I've no idea; just always thought it was funny. I did hear Dan say relatively recently that the human ear can only track about 2 or 3 melodic / countermelodic figures at any one given time.
If that's the case, Vairagya may pose challenges to humanity. I think for quite awhile now there's been a trend toward minimalism in current popular music. It's something I can appreciate… sometimes. Then there's the other-times part of me that rejoins, "what about symphonic music? Isn't there all kinds of stuff going on in there?" Possibly, this is my way of saying – especially given these songs all originated from loops (which are repetitive and minimalistic by design) – I have an inherent tendency to get convoluted. Caveat emptor. Unless you're listening on Spotify or something. In which case, beware of complicated free shit.
Back-on-track: I'm an old dyed-in-the-wool guitar player type. I was playing a Les Paul through a Marshall stack when I was 13. I've got the hearing loss to prove it. And guitar player pals who will lament how I've certainly now lost the plot as well.
But I'm here to tell you (and them): I love this record.
So before I inflict the lovelorn diary otherwise known as Clutching At Straws upon your tender ears, the first order of business will be offering this little slice of surprise and delight.
And if you don't know what to make of it?
Great!
(Neither do I.)
I'll post the first song tomorrow.