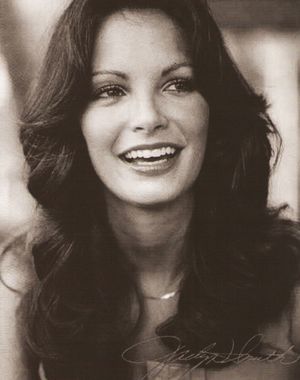 Sonically, this kind of reminds me (marginally) of Depeche Mode and OMD conceiving a love child on the Pacific Coast Highway, with the sound up and the top down.
But when I close my eyes, I see Charlie's Angels. No, not the dreadful Drew Barrymore reboot. The original. Jaclyn Smith. Vroom.
Yes, I know it was Jiggle Television but I think she's pretty anyways. Conjure your own imagery if you like but please keep your eyes on the road.